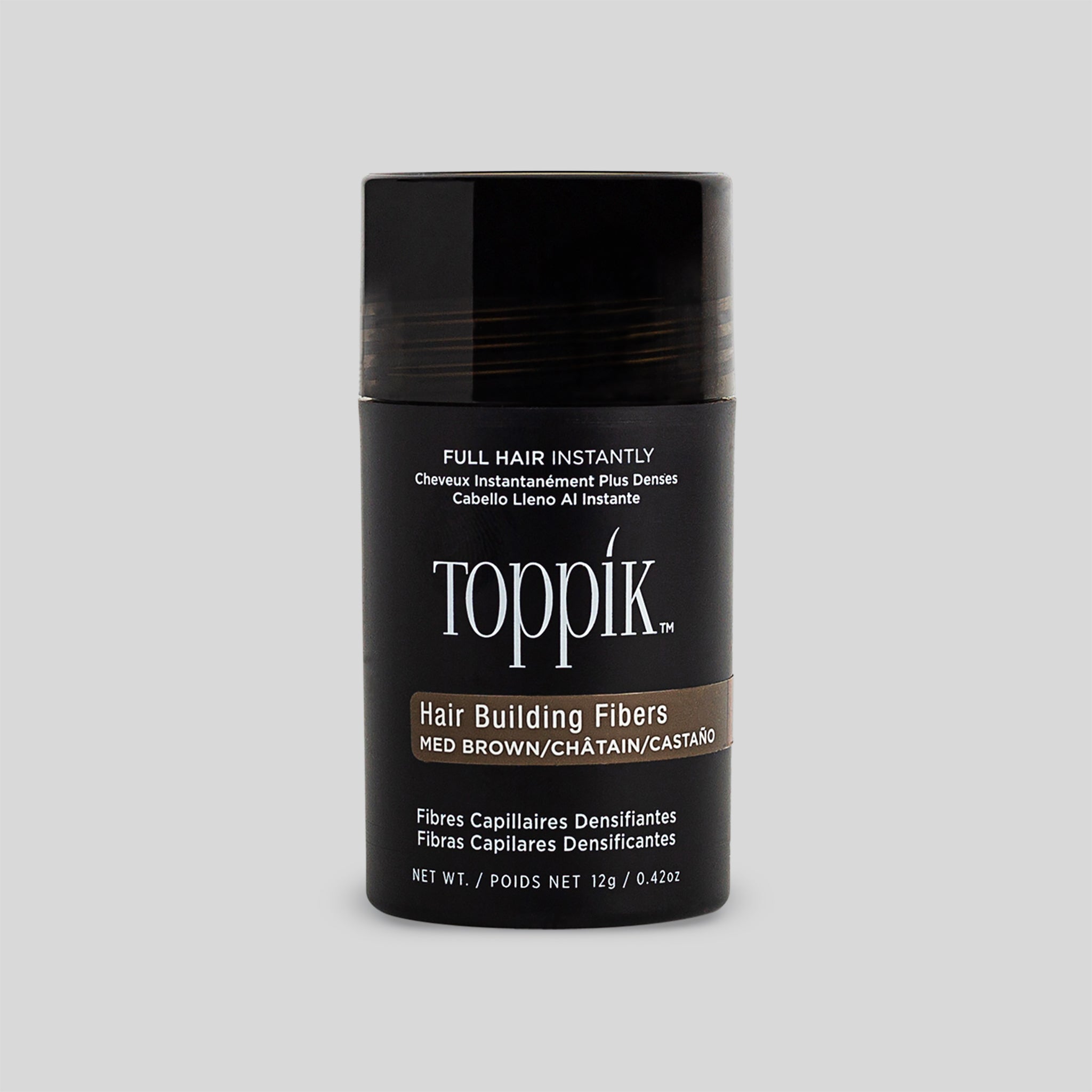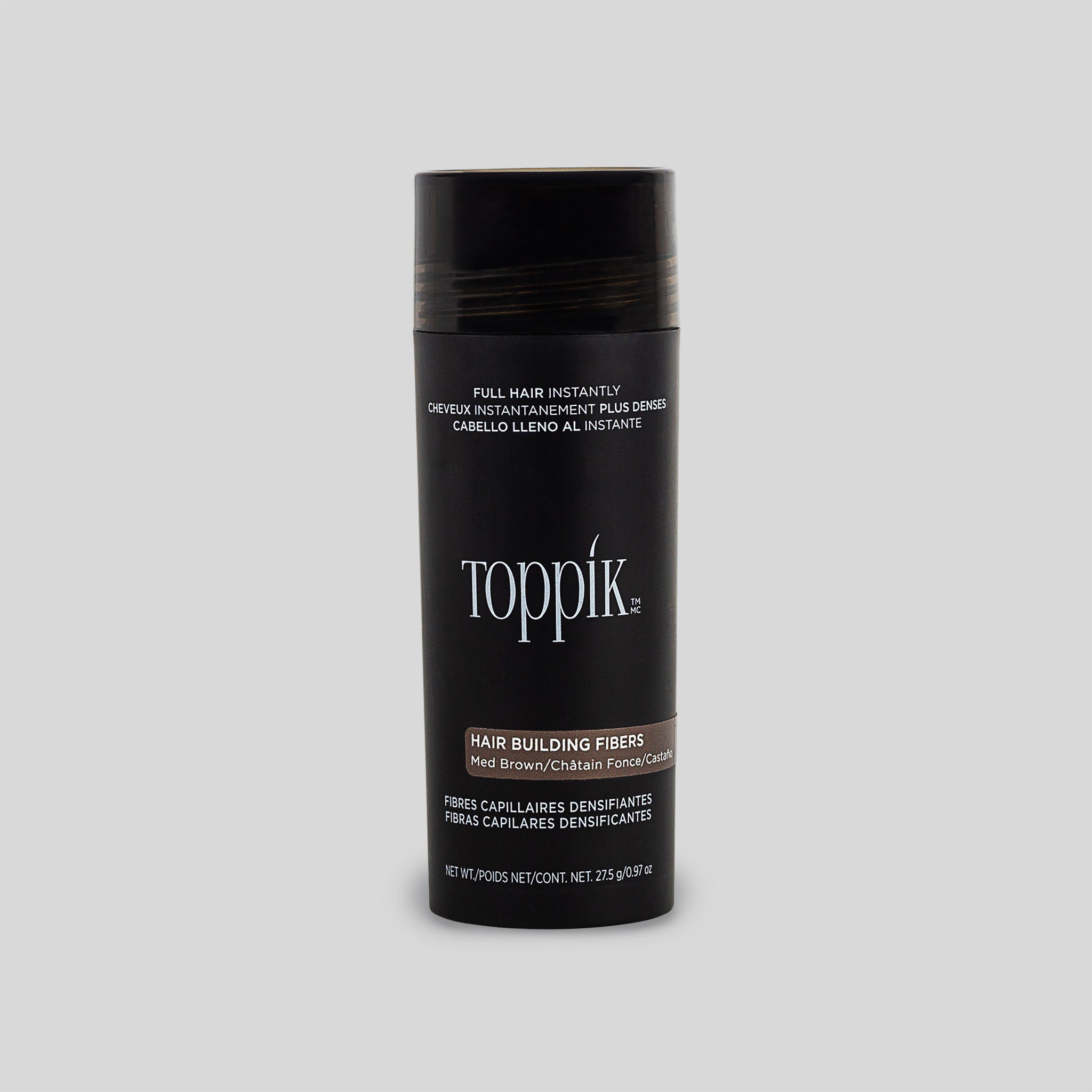 Toppik instantly builds your hair with natural keratin fibres. You will see a fuller head of hair in seconds.
A topical product that instantly blends with your existing hair with natural keratin fibres (what hair is made of) to increase density. Creates the appearance of naturally thick, full hair.
The natural Keratin fibres are magnetised with static energy and instantly bind undetectably with existing hair making it appear thick and full. Hair fibres conceal fine, thin, or thinning hair and scalp show-through.
Great to use for visible or wide part lines, concealing a receding hairline or disguising male and female pattern baldness.